Our jewelry store in Paris specializes in Tahitian pearl jewelry: Pearl necklace, pearl ring and bracelet, earring and pendant adorned with a cultured pearl

Insured delivery
We have insurance to guarantee delivery.

Guaranteed quality
As soon as they leave our manufacturing workshop, all of our jewelry undergoes rigorous checks.

Satisfied or refunded
You have 30 days from the date of receipt to return the products.

100% secure payment
Pay by credit card with 3D SECURE security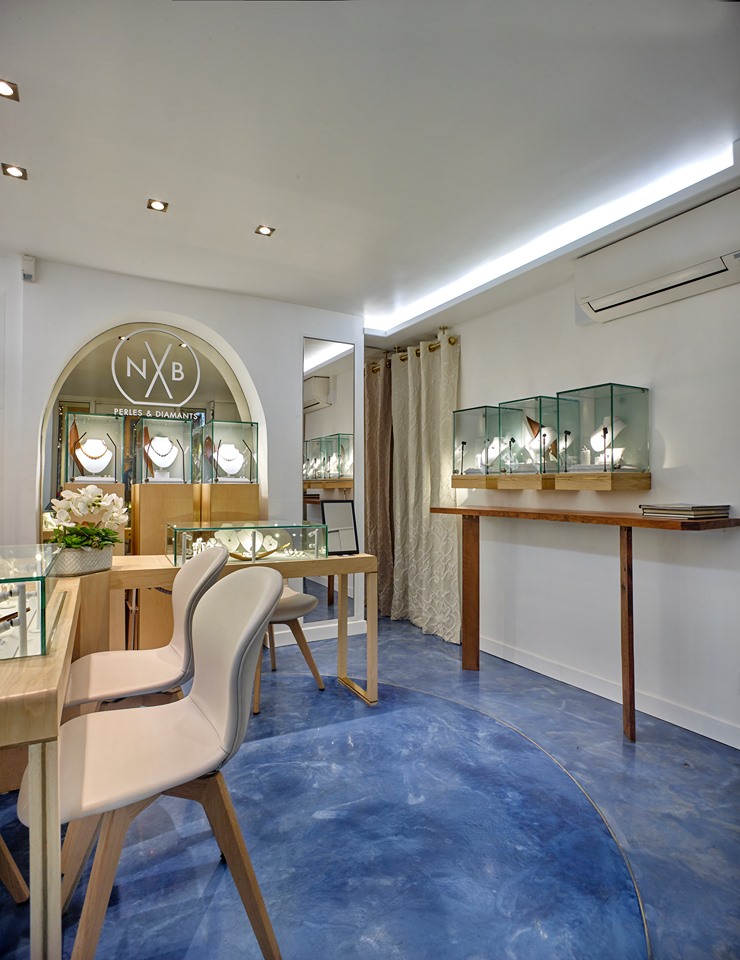 Who are we ?
Our jewelry store is located in the heart of Paris. In the center of Galerie Vivienne, behind the gardens of the Palais Royal and a stone's throw from Place Vendôme.
Enjoy a visit to our store.
We like to share with you the passion that drives us by choosing among thousands and with you, the pearls that best match your jewelry. As professionals of rare pearls, who have spent more than 13 years in French Polynesia, we can assure you that we will give you an authentic and incredible experience in the heart of Paris.
NXB Pearls is a constant concern for the complete satisfaction of our customers. It is for this reason that the quality of the services and jewelry offered to our customers is the top priority of the company. Each piece of jewelry is rigorously controlled, from the purchase of raw materials, manufacturing to shipping. Each year, our Quality policy is reviewed and validated by the management of the Maison NXB Perles as well as all its staff. This Quality policy aims to continuously improve the performance of the services we offer to our customers. We also take into account the impacts of changes in our manufacturing processes on the quality of our products. As a result, we continue to adapt our existing jewelry to meet the changing requirements of our customers and focus our efforts to develop new products around projects that are also customer-oriented. In order to improve its daily quality management, the House of NXB Pearls has set up production standards that are audited regularly.